Professional Certificate in Business Sustainability
Leading Sustainability with a Systems Thinking Perspective
In today's evolving global business landscape, sustainability has risen to the forefront of business priorities. To prepare professionals for leadership in this dynamic environment, SIM presents the Professional Certificate in Business Sustainability, developed in partnership with HP.
Learn to infuse sustainability into every aspect of your product offering and business model. Our comprehensive programme covers:
Understand ESG frameworks, sustainability reporting, carbon footprint management and climate change mitigation strategies
Uncover innovative business models and discover circular business opportunities
Spearhead effective sustainability transformations in organisations
Lead sustainability initiatives with an overall Systems perspective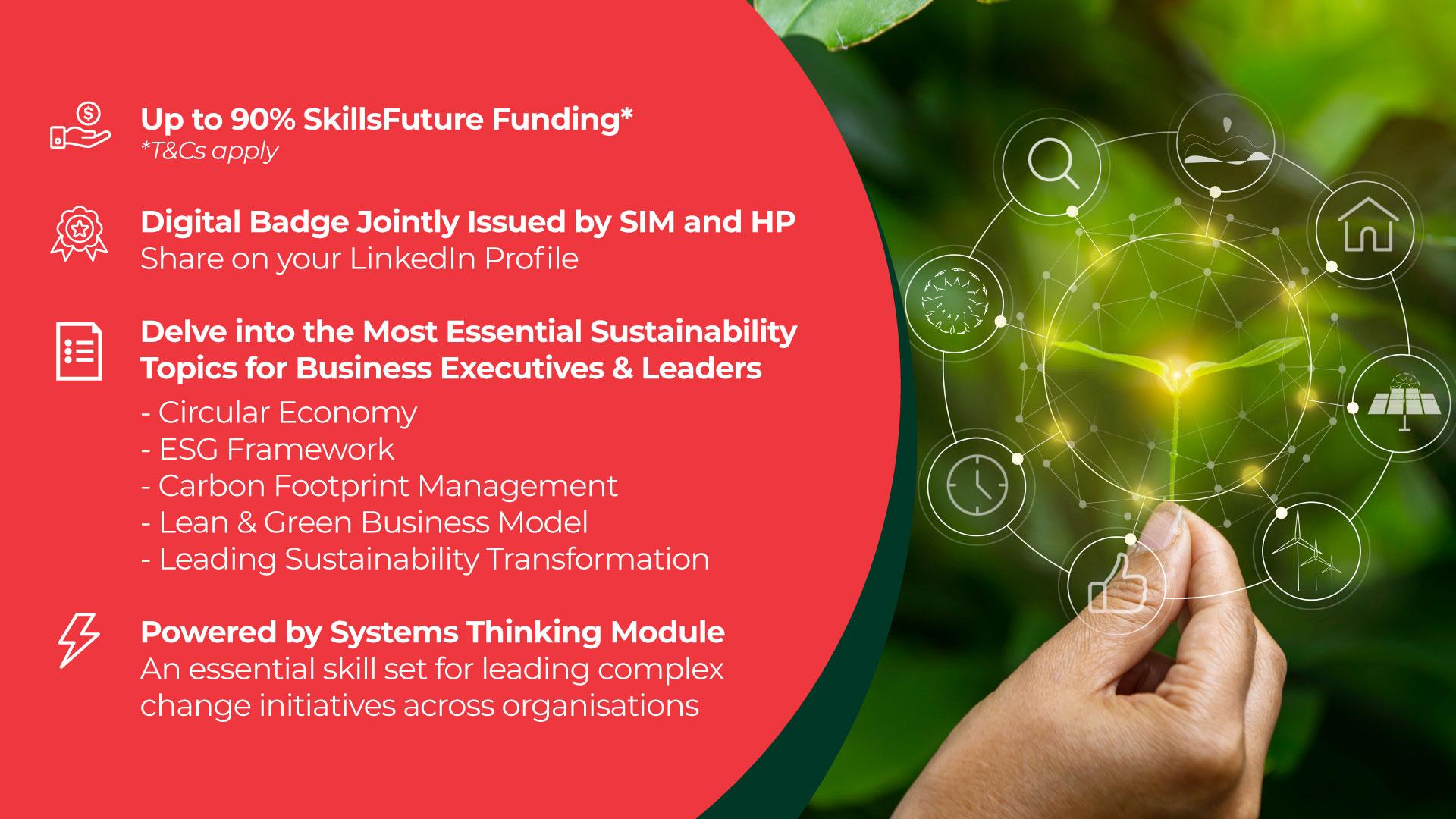 Earn Your Digital Credential in Sustainability
Ideal for professionals who aspire to lead and drive positive change by integrating sustainability into the core of their operations, this programme is designed to provide learners with a holistic understanding and practical skills in 4 key areas of sustainability through 5 courses within 2 months (13 days).
Shape a More Sustainable World