Introduction to ESG and Carbon Footprint Management
HP – SIM SkillsFuture Queen Bee Programme
My key takeaway from this programme is a deeper understanding of the significance of ESG, equipping me with the knowledge to effectively apply the ESG framework to potential prospects or processes. This newfound awareness has heightened my consciousness in my actions.
- Gregory Ho
Lecturer
Institute of Technical Education
Investors, consumers, and employees are demanding that companies make positive ESG (environmental, social, and governance) impacts and the game has changed. Positively contributing to society and the environment is now a "must have."
As leaders driving the sustainability vision in the company, leaders need to be able to influence various stakeholders and chart the journey that everyone need to take. This course will facilitate insights on how such can be taken.
In this 3-days course, you will explore risk and opportunities, key tools and processes in stakeholder engagement, materiality assessment and development of a ESG strategy.
As carbon footprint is one of the key environmental metrics, you will delve into the emerging carbon services, which include the calculation of carbon footprints, concepts in carbon sequestration, and application of carbon footprint management through carbon offset and carbon tax.
Though hands-on exercises, you will learn to identify and compute Scope 1, 2, and 3 emissions using the GHG protocol and various emission factors.  You will also gain knowledge on how to leverage science-based target to set GHG reduction targets for reporting. You will have the opportunity to take an inventory of your organisation's current carbon footprint, and then identify and prioritise opportunities for reducing it.
You will also learn how to provide climate-related disclosure based on the recommendations of the Task Force on Climate-Related Financial Disclosure (TCFD) – a requirement by Singapore Exchange. The global Sustainable Development Goals (SDGs) as well as Sustainability Accounting Standards Board and various other frameworks will also be discussed as alternatives for ESG disclosure and reporting.
As part of the course, you will also get to analyse various live MNC reports.
Leadership for Sustainability
Managing risk and opportunities
Stakeholder engagement materiality assessment
Developing a corporate ESG Strategy
Sustainability frameworks and standards
ESG reporting and disclosure
Greenhouse Gases (GHGs) and climate change
Paris agreement and regulatory landscape
Step-by-step guide to calculating carbon footprint and corporate emission
Application of carbon footprint management through carbon tax, carbon credit and renewable energy certificate
Strategies to reduce carbon footprint Management
Circular economy and its relevance to your business
Role of technology in ESG
Leaders and managers who have working knowledge of ESG and/or are involved in managing ESG in their organisations
Leaders and executives keen on a foundational understanding of carbon management benefits, standards and methodology
3 Days In-Person Classroom Training (24 Hours Including Assessment)
After the course, trainee who had fulfilled the course requirements of
75% class attendance and
Attained a 80% competency for the assessment
Will receive a Certification of Achievement from Singapore Institute of Management (SIM).
Lynn Foo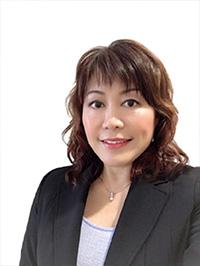 Lynn Foo has more than 15 years of experience in training and curriculum development. She specializes in ESG and Sustainability, Design Thinking, Enterprise Risk Management, PDPA, Leadership and People Management.
Certified with the Advance Certification in Integrating Sustainability for a Future-Ready Business (SMU), she regularly trains for corporate clients (including SGX listed companies) in ESG and sustainability. With her expertise in design thinking, she coaches professionals in using the IBM Enterprise Design Thinking framework and circular economy business models to create sustainable products and services.
As a business practitioner with more than 20 years of industry experience, including as the Director of an international school, she spearheaded various portfolios including strategic planning, development and implementation of sustainability initiatives, corporate social responsibility programmes and regulatory compliance.
Lynn holds a degree in Business Administration and the Advanced Certificate in Integrating Sustainability for a Future-Ready Business (SMU). She is a certified Lead Auditor for ISO 14001 (Environmental Management System) and an accredited Green Mark Associate (Singapore Green Building Council). She is also an IBM certified Design Thinking Instructor and a certified Scrum Master.
Full Fees (before GST): $1,950.00
GST payable for all funding-eligible applicants*:$46.80
GST payable for others: $156.00
Applicants/Eligibility

1. Singapore Citizens aged 40 and above (individual or company-sponsored)1


up to 90% SkillsFuture Funding
$241.80

2. Singapore Citizens aged below 40 (individual or company-sponsored)


up to 70% SkillsFuture Funding
$631.80

3. Singapore Permanent Residents and LTVP+ Holders (individual or company-sponsored)


up to 70% SkillsFuture Funding
$631.80

4. SME-sponsored2 Singapore Citizens, Permanent Residents and LTVP+ Holders


up to 90% SkillsFuture Funding
$241.80

5. Others (individual or company-sponsored)


full fees payable
$2,106.00
*As per SSG's policy, the GST payable is calculated based on 8% of the nett fee payable after baseline funding subsidy of 70%.

GST payable subjected to revision.

Singaporeans aged 25 years and above may use **SkillsFuture Credit balance to offset respective course fees.

1 Under the SkillsFuture Mid-career Enhanced Subsidy. For more information, visit the SkillsFuture website here.

2 Under the Enhanced Training Support for Small & Medium Enterprises (SMEs) Scheme. For more information of the scheme, click here.