Leading Successful Transformation for Sustainability
HP – SIM SkillsFuture Queen Bee Programme
When one really thinks about it, change has characteristics that make it at once engaging, challenging, and worrisome, sometimes welcomed and other times feared. Welcomed or not, change is inevitable. As organizations look for new ways to survive and thrive, change leaders must help employees become ready and able to adapt. So how do we develop a readiness for transformation and change in our organizations?
First, we create a healthy sense of dissatisfaction with the status quo among all employee groups. Next, we develop a broad understanding of the ultimate change vision and goals with open, flexible plans to empower a broad base of support and action. All relevant stakeholders—not just top management—must understand the need for change, see where the organization is going, and know how they can participate to make the change goals happen.
We will be dealing with these principles and more over the two days of this program. Our aim is that learners will go back to their workplaces better equipped to facilitate the changes that are happening in their organization.
Defining the what is Smart Factory
Understanding the value of sustainable manufacturing
Diagnosing the need for change
Creating a transition structure to empower broad-based action
Assessing organizational readiness
Creating a potent communications and commitment strategy
Identifying and overcoming resistance
Assess personalities that are going through change
Developing a meaningful change vision and goals
This course is designed for all those who are interested in leading and implementing change and organizational transformation including:
HR professionals, change agents, team leaders, project management leads and heads of department.
People who are likely to take up managerial positions in the future that will involve managing change
Technical professionals moving into Organisational Development
Core members of change management teams from the same organisation are strongly encouraged to attend the programme together
Given the strategic orientation of the module, participants should typically have at least 10 years of professional experience.
2 Days In-Person Classroom Training (16 Hours Including 45 Mins Assessment)
After the course, trainee who had fulfilled the course requirements of
75% class attendance and
Attained a 80% competency for the assessment
Will receive a Certification of Achievement from Singapore Institute of Management (SIM).
Shahrill Aj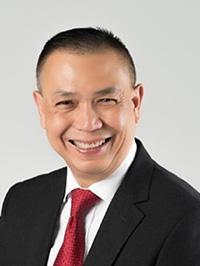 Shahrill AJ, also known as "The Transformer", has made a difference to over 30,000 people and 300 organizations from SEA, Middle East and Africa in the last 23 years, engaging and inspiring them to transform and be an agent of change themselves. His sessions are lively, energizing, and inspiring, never a dull moment. He provides real and practical experiences that have direct application to life, helping people to become the best versions of themselves. He has been a catalyst for positive change, creating a ripple effect that has the potential to reach far and wide. Shahrill AJ is a true leader and a role model for transformation, and his work is a testament to the power of human potential.
Course Fees Including Prevailing GST Rates
Full Fees (before GST): $1,300.00
GST payable for all funding-eligible applicants*: $31.20
GST payable for others: $104.00
Applicants/Eligibility

1. Singapore Citizens aged 40 and above (individual or company-sponsored)1


up to 90% SkillsFuture Funding
$161.20

2. Singapore Citizens aged below 40 (individual or company-sponsored)


up to 70% SkillsFuture Funding
$421.20

3. Singapore Permanent Residents and LTVP+ Holders (individual or company-sponsored)


up to 70% SkillsFuture Funding
$421.20

4. SME-sponsored2 Singapore Citizens, Permanent Residents and LTVP+ Holders


up to 90% SkillsFuture Funding
$161.20

5. Others (individual or company-sponsored)


full fees payable
$1,404.00
*As per SSG's policy, the GST payable is calculated based on 8% of the nett fee payable after baseline funding subsidy of 70%.

GST payable subjected to revision.

Singaporeans aged 25 years and above may use **SkillsFuture Credit balance to offset respective course fees.

1 Under the SkillsFuture Mid-career Enhanced Subsidy. For more information, visit the SkillsFuture website here.

2 Under the Enhanced Training Support for Small & Medium Enterprises (SMEs) Scheme. For more information of the scheme, click here.