Business Acumen: A Competitive Edge for Thoughtful Leaders of Sustainability
HP – SIM SkillsFuture Queen Bee Programme
The courses that I took have helped me to broaden my horizon by providing new insights on how SMART Manufacturing & Sustainability can play a vital role in keeping organizations afloat amidst the constantly evolving environment in digital space with its commitment towards the SDG goals. The course also provided some of the useful concepts such as DISC Profiling & Business Canvas model that can be used to successfully drive a change within the organization.
- Vivek Shenoy
Project & Automation Engineer, Indigo Department
HP
Revenue and Profit will always be the reasons why businesses can sustain themselves, without which they will not even exist. But companies can have higher value when they exist with Purpose and with Profit.
Some companies have Corporate Social and Responsibilities (purpose) built into their corporate missions and visions, but how does this translate into business value (profit). Leaders with business acumen need to have the right structured frameworks to systematically assess and decide what steps to take as a business to thrive and grow in a dynamic business environment.
This course equips company leaders looking to implement sustainability in their businesses by using the Business Model Canvas to uncover gaps / opportunities before prioritizing these and using Design Thinking to help them address these gaps / opportunities to put them on a better footing. Improvements can come in terms of branding, competitiveness, improved processes & productivity – all of which can help businesses improve their bottom-line.
Use the Business Model Canvas as a framework to understand where they are now and identify opportunities that can help them to not only remain relevant, but to also grow and thrive.
Employ Design Thinking principles to design and deploy solutions to the identified opportunities that are both customer centric and meet their own business goals and objectives.
Business Owners
Senior Managers
Directors
Openness to learning new frameworks
Willingness to participate to get the most out of this workshop
Intent to implement where appropriate for business growth
2 Days In-Person Classroom Training (16 Hours Including 2 Hours Assessment)
After the course, trainee who had fulfilled the course requirements of
75% class attendance and
Attained a 80% competency for the assessment
Will receive a Certification of Achievement from Singapore Institute of Management (SIM).
Felix Tan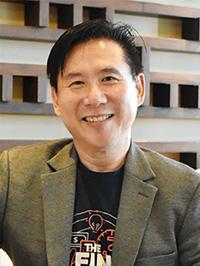 Felix co-founded SilkRoute Ventures in 1995 and was its Regional Marketing Director till 1999 before heading SilkRoute Capital as the venture-capital arm to invest into B2B internet e-commere companies across the region, a role he played till end 2000. During this time, he and his sales team grew revenues from zero to over S$10 million in 3 years, helped expand the business into Malaysia, Thailand, and the Philippines, and played an active role in raising US$72 million for the business, as well as another US$20 million in venture funds for SilkRoute Capital.
One of the areas that Felix has always been keen on is learning and sharing. To that end, he completed his "Certified Professional Trainer" course in 2005 and was involved in facilitating workshops under the "Bullet Proof Manager" programme created by Crestcom, USA. He drew from his working experience in SilkRoute Ventures and SilkRoute Capital, as well as his stint in Wealth Management in OCBC, to help contextualize the lessons for the local SME participants in areas like Strategic Thinking, Leadership Strategies, Inspiring Innovation, Negotiating Success, as well as Conflict Resolution, to name a few.
Later, as The FinLab's Managing Director (from Dec 2015 to Jul 2020) and Mentor-in-Residence (since Aug 2020), Felix conducted workshops for well over 750 SMEs across SEAsia, including having 1-on-1 mentoring sessions for well over 60 SMEs and tech startups. The key focus areas are strategic frameworks used in business innovation & transformation and they are Design Thinking, Lean Canvas, and Business Model Canvas. He also covers 2 essential business skills and they are Sales & Presentation Skills, and Negotiation and Conflict Management.
Since Nov 2021, Felix has been conducting and facilitating government-funded workshops run by the Singapore Institute of Management like SGUS, HP Queen Bee, and Enterprise Leadership for Transformation using the 3 strategic frameworks listed in the preceding paragraph.
Felix has a Bachelor of Science degree (in Computational Mathematics) from Kent State University in the USA, and has an Advanced Certificate in Learning & Performance from the Institute of Adult Learning. He is a certified Enneagram & NLP Executive Coach from the International Enneagram Association, and an Ordinary Member of the Singapore Institute of Directors.
Mohan Mirwani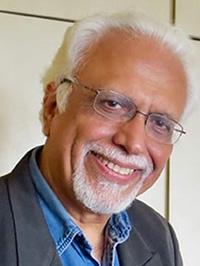 Mohan Mirwani is the founder of Think Quick Pte Ltd. A company focused on coaching, training and mentoring on Continuous Innovation, Entrepreneurship, Design Thinking, Corporate Intrapreneurship and Lean Methodologies.
He draws his experience in Entrepreneurship and Innovation from when he was an Entrepreneur and COO from 2006 to 2018 in Treknology Bikes 3 Pte Ltd transforming his organisation to achieve business growth and also as the Managing Director of Silk Route Ventures incubating 15 local and 6 international companies from 2000 to 2002.
Among his consulting portfolio includes mentor/coach on innovation at Novartis, Design Thinking for UOB and Singapore Tourism Board, SGUS (Advanced Manufacturing and Logistics – Design thinking and Lean Stack), HP, and IRAS. He has also been an Adjunct Lecturer at ESSEC Business School teaching MBA and Undergrad students for the last 3 years.
He is certified in Agile Scrum Master and Coaching, ACLP, Continuous Innovation with Lean Stack, ExperienceInnovation Design Thinking and Systems Thinking (Cabrera Labs). His strength lies in helping his learners use his tools and frameworks to generate and implement successful solutions quickly with minimum resources.
He has a BSc(Hons) in Physics and an MSc (Technology Management) from NUS.
Course Fees Including Prevailing GST Rates
Full Fees (before GST): $1,200.00
GST payable for all funding-eligible applicants*: $28.80
GST payable for others: $96.00
Applicants/Eligibility

1. Singapore Citizens aged 40 and above (individual or company-sponsored)1


up to 90% SkillsFuture Funding
$148.80

2. Singapore Citizens aged below 40 (individual or company-sponsored)


up to 70% SkillsFuture Funding
$388.80

3. Singapore Permanent Residents and LTVP+ Holders (individual or company-sponsored)


up to 70% SkillsFuture Funding
$388.80

4. SME-sponsored2 Singapore Citizens, Permanent Residents and LTVP+ Holders


up to 90% SkillsFuture Funding
$148.80

5. Others (individual or company-sponsored)


full fees payable
$1,296.00
*As per SSG's policy, the GST payable is calculated based on 8% of the nett fee payable after baseline funding subsidy of 70%.

GST payable subjected to revision.

Singaporeans aged 25 years and above may use **SkillsFuture Credit balance to offset respective course fees.

1 Under the SkillsFuture Mid-career Enhanced Subsidy. For more information, visit the SkillsFuture website here.

2 Under the Enhanced Training Support for Small & Medium Enterprises (SMEs) Scheme. For more information of the scheme, click here.