Environmental, Social and Governance Pillars of Sustainability
HP – SIM SkillsFuture Queen Bee Programme
I attended two courses – Environmental, Social and Governance Pillar of Sustainability and Introduction to ESG and Carbon Footprint Management.
Through the days, I learnt the basics of Sustainability, ESG challenges, the progress and through process across industries; also best practices in ESG reporting, managing carbon footprints, and maximizing ESG positive outcomes.
This is an immense opportunity for all of us to educate ourselves on Sustainability matters, and work to see how we can bring our contribution through the work streams we are involved in.
- Flavia Badarinza
Senior Manager, Customer Support Service Delivery
HP
These two days introductory course is designed to provide learners the confidence and knowledge to talk about sustainability in a professional setting, and looking to attain a green certification.
Sustainability is a rapidly growing area, with considerable focus in all industries and countries today. Learners will be developing a basic understanding of what encompasses sustainability and how to communicate it.
The structure of the course will provide participants with the ability to approach sustainability concepts confidently and have a clear understanding of its value and importance. Case studies of organisations who have started on this rewarding journey are also provided to provide learners a framework of sustainable ideas which they can utilise.
The course shows a step-by-step approach to initiate the certification process with details of reporting requirements that may be required.
Gain understanding of sustainability, concepts and frameworks.
Acquire knowledge on global and local sustainability trends and tools.
Understand the importance and reason for using sustainable business concepts.
Identify and list the benefits of sustainability for an organisation.
Acquire an understanding of how successful sustainability ideas and reporting look like in an organisation.
Recognise and take actionable steps at an individual level to realise sustainable ideas.
Understanding of why ESG reporting is used to measure sustainability.
Gain knowledge of a basic ESG assessment and how to complete it.
Acquire knowledge on various sustainability certifications available.
Identify which green certification works for own organisation
Attain information on a step by step process and approach to certify an organisation.
Staff in Governance and Risk, Human Resources, Quality, Management, Supply Chain, Operational Excellence, Corporate Philanthropy
Staff looking to become a Sustainability Officer or with CSR responsibilities
Learners should have at least 1 year of working experience in any role and be able to listen, speak and write English at a proficiency level no lower than Workplace Literacy (WPL) Level 5. Basic computer knowledge and understanding to operate a laptop or smartphone is also required due to the technical requirements of the course.
2 Days In-Person Classroom Training (16 Hours Including 1Hour15Mins Assessment)
After the course, trainee who had fulfilled the course requirements of
75% class attendance and
Attained a 80% competency for the assessment
Will receive a Certification of Achievement from Singapore Institute of Management (SIM).
Jon Song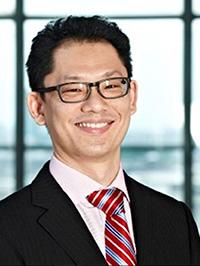 Jon has worked in numerous industries, including law, finance, management consulting and founded several internet start-ups. His experience spans the entire gamut of business, from strategy to operations, sales, marketing and finance. Since 1995, Jon has worked in blue-chip companies like Accenture, Jardine Matheson, and Lloyd's, rising to the position of CEO in various organizations since 2009.
Today, Jon's focus is on his L&D consultancy, which promotes game-based learning through gamified instructional design and behavioural science. His innovative game-based facilitation programs have earned consistently high praise from learners and clients alike. His consultancy also specializes in activity-based programs for team building, corporate alignment, using brick building (Legos, K'Nex), board games even escape room games.
He holds a Bachelor of Science from the University of Southern California, an MBA from the Ivey Business School at Western University, and a Leadership Executive Program from the London Business School. Additionally, Jon is certified by IAL in both ACTA and DACE (e-learning) and is actively developing numerous WSQ, IBF and other programs.
In his free time, Jon dabbles in designing board and card games, hoping to one day create the perfect game that is one part finance, two parts strategy, and all parts fun.
Course Fees Including Prevailing GST Rates
Full Fees (before GST): $1,350.00
GST payable for all funding-eligible applicants*: $32.40
GST payable for others: $108.00
Applicants/Eligibility

1. Singapore Citizens aged 40 and above (individual or company-sponsored)1


up to 90% SkillsFuture Funding
$167.40

2. Singapore Citizens aged below 40 (individual or company-sponsored)


up to 70% SkillsFuture Funding
$437.40

3. Singapore Permanent Residents and LTVP+ Holders (individual or company-sponsored)


up to 70% SkillsFuture Funding
$437.40

4. SME-sponsored2 Singapore Citizens, Permanent Residents and LTVP+ Holders


up to 90% SkillsFuture Funding
$167.40

5. Others (individual or company-sponsored)


full fees payable
$1,458.00
*As per SSG's policy, the GST payable is calculated based on 8% of the nett fee payable after baseline funding subsidy of 70%.

GST payable subjected to revision.

Singaporeans aged 25 years and above may use **SkillsFuture Credit balance to offset respective course fees.

1 Under the SkillsFuture Mid-career Enhanced Subsidy. For more information, visit the SkillsFuture website here.

2 Under the Enhanced Training Support for Small & Medium Enterprises (SMEs) Scheme. For more information of the scheme, click here.