Design for Sustainable Products and Services
HP – SIM SkillsFuture Queen Bee Programme
The 3-day course was very interactive with many group discussions. What I had learnt in various ideation tools and techniques such as "Divergence and Convergence Cycle" is often used during our brain storming/ Innovation sessions at work.
It was good to learn the structured method to conduct interviews. The framing technique of using "How might we.." type of questions stood out as a useful tools to turn challenges into open questions to challenge more thinking and feedback.
- Joanne Ho
Future Product Marketing, Home Product Portfolio, PHS
HP
An engaging 3 days programme that provides a hands-on introduction to the principles of Design Thinking in the context of planet-centric design. Throughout the course we will be sharing real-life case studies to bring the material and methodologies to life. The participants will be introduced to key phases and tools of the Design Thinking process. Through hands-on learning exercises using a customised challenge statement the participants will be able to generate empathy for users and develop fresh ideas and concepts. At the end of the programme each team will have developed and tested an initial high-level concept for a new product or service.
Understand user experience design – Application of User Experience Design Principles
Explore a real-life business and design challenges – improving user experiences
Learn hands-on how design products and services in a user centric manner
Bring to life their ideas via prototypes
Companies wanting to embrace design as a strategic innovation tool, designers of products or services, product managers, leaders and decision makers
Product Owners or Business Owners, Designers – a good understanding of the organisation's product offering and business model is of advantage
Companies join in teams of 3-5 or will be teamed up into teams across different companies.
3 Days In-Person Classroom Training (24 Hours Including 15 Mins Project Presentation)
After the course, trainee who had fulfilled the course requirements of
75% class attendance and
Attained a 80% competency for the assessment
Will receive a Certification of Achievement from Singapore Institute of Management (SIM).
John Chan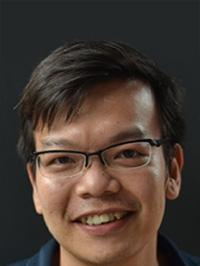 John is a Design Director and Partner at Chemistry, a strategic experience design consultancy in Singapore and Amsterdam. With over 17 years of experience, John is a master of his craft and passionate about creating meaningful impact through human and planet-centered design.
John is skilled in managing complex stakeholders and resolving challenges with grace. He has led the design team for the Founders' Memorial and has extensive experience in citizen-centric design, working with clients such as the Land Transport Authority of Singapore. He oversaw the detail design, setup, and rollout of a 4,000sqft prototyping space for Woodlands Health Campus.
John is a certified ACLP facilitator and trainer with more than 1000 hours of experience in planet-centred design and innovation for both public and private sectors. He is also an accredited trainer with the Civil Service College, CIRCO and an Adjunct Teacher at Singapore Polytechnic.
John has a BA in Industrial Design (Hons) from the National University of Singapore and completed courses in web and application design and digital user experience design at NUS Institute of Systems Science. He is also a talented illustrator who applies his skills to support clients like HP and start conversations around sensitive topics.
Karin Aue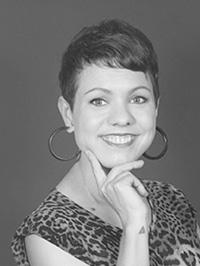 Karin is a Design Designer and Partner at Chemistry, a strategic experience design consultancy in Singapore and Amsterdam. With over 17 years of experience, Karin has honed her consultancy expertise while working for some of the leading agencies such as IDEO.
Karin's natural leadership qualities and passion for impact-driven projects enable her to unpack multifaceted problems, resonating with a wide range of stakeholders and inspiring them to solve complex. Her international experience, combined with her skills in strategic design, help her create meaningful new ideas grounded in real human needs.
Karin has delivered highly successful projects for both corporate and public sector clients, such as HP, Konica Minolta, IMDA, Singtel, Singapore Tourism Board, and Changi Airport. She is regularly engaged to deliver knowledge leadership sessions on Planet-Centred Design for organisations like Visa, Civil Service College, and General Assembly.
Karin holds an MA in Creative Practice for Narrative Environments from Central Saint Martins, London, and a Magister in Communication Design from the University of Applied Arts, Vienna. She is an accredited trainer with the Civil Service College, and a certified ACLP trainer as well as certified with CIRCO to run circular and sustainable design sprints.
Course Fees Including Prevailing GST Rates
Full Fees (before GST): $1,950.00
GST payable for all funding-eligible applicants*:$46.80
GST payable for others: $156.00
Applicants/Eligibility

1. Singapore Citizens aged 40 and above (individual or company-sponsored)1


up to 90% SkillsFuture Funding
$241.80

2. Singapore Citizens aged below 40 (individual or company-sponsored)


up to 70% SkillsFuture Funding
$631.80

3. Singapore Permanent Residents and LTVP+ Holders (individual or company-sponsored)


up to 70% SkillsFuture Funding
$631.80

4. SME-sponsored2 Singapore Citizens, Permanent Residents and LTVP+ Holders


up to 90% SkillsFuture Funding
$241.80

5. Others (individual or company-sponsored)


full fees payable
$2,106.00
*As per SSG's policy, the GST payable is calculated based on 8% of the nett fee payable after baseline funding subsidy of 70%.

GST payable subjected to revision.

Singaporeans aged 25 years and above may use **SkillsFuture Credit balance to offset respective course fees.

1 Under the SkillsFuture Mid-career Enhanced Subsidy. For more information, visit the SkillsFuture website here.

2 Under the Enhanced Training Support for Small & Medium Enterprises (SMEs) Scheme. For more information of the scheme, click here.