Applied Robotics Process Automation (RPA) for Sustainability
HP – SIM SkillsFuture Queen Bee Programme
The trainer for the Applied Robotics Process Automation (RPA) for SMART Manufacturing and Sustainability course was well-prepared, knowledgeable and willing to help and answer any extended questions. The RPA course provided me with further automation awareness and methodology to improve my work efficiency. This had made me really start to appreciate "the art of automation".
The first thing I learnt is utilizing this app, UiPath, which is easy to accomplish automation/ coding. I started to realize a lot of my work can be automated with some programming!
- Tu Lan Lan
Engineer, NPDI/ MAP
HP
RPA is a key component in the landscape of automation and artificial intelligence (AI) technology. It has been identified by major businesses as the transformative capability that directly impacting bottom lines because of improved productivity, new abilities to offer differentiated experiences and uncover new revenue streams. More importantly, automating repetitive, rule-based tasks enables employees to focus on higher-value activities that require advanced skills, improves employee engagement, and translates to happier customers.
Governed by business processes and logics, RPA aims to allow anyone today to apply technology and configure computer software, or a "robot" to capture data and manipulate applications just like humans do. RPA robots can perform a vast variety of mundane and repetitive tasks substantially quickly and accurately.
This 2-day introductory course helps upskill participants with fundamental RPA skillset to enable and empower participants to automate their daily challenges independently. When we free up the individuals and allow them more time to use their skills, this elevates engagement, productivity, and performance levels, and job satisfaction. During the course, participants will explore the RPA landscape, its capabilities and applications, future development, and impact to understand the importance of RPA as an enabler of the digital transformation. Participants will have opportunities to work on realistic industry Use-Cases and create RPA solutions in the context of SMART manufacturing and sustainability.
Understand Middleware and its proper usage in application integration.
Understand processes which can be automated
Explain the basic concepts of Robotic Process Automation.
Executives interested in Robotics Process Automation (RPA) to explore Office Automation using UiPath Studio
Learner should be comfortable working with application such as Microsoft Excel, Email and Web Browser.
2 Days In-Person Classroom Training (16 Hours Including 30 Mins Assessment)
After the course, trainee who had fulfilled the course requirements of
75% class attendance and
Attained a 80% competency for the assessment

Will receive a Certification of Achievement from Singapore Institute of Management (SIM).
Please ensure that computer/laptop meet the hardware and software requirement of this course:
Hardware:
CPU Intel i5 and above
Min 4 GB of RAM
Min 1 GB of Harddisk Space
Web Cam
Microphone
Software:
Windows Operating System 8 and above
UiPath Studio
Microsoft Excel 2016 and above
Microsoft Outlook 2026
Google Chrome
Oo Kah Wee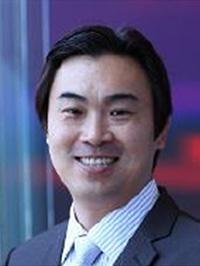 More than 25 years of hands-on experience in learning and development roles including, leadership roles in training centre and academy, L&D manager, elearning development and implementation and organisation development. Excellent exposure to public sectors, SMEs and diverse industry areas such as IT, automotive, manufacturing, health care and aviation. Bilingual and multi-cultural perspectives from extensive training experience with international professionals.
Kah Wee is a co-founder of a precision engineering company and has been teaching part-time engineering and IT programs since 2015. Having led and participated in numerous organization excellence and productivities projects, Kah Wee is convinced that every employee can contribute to continuous improvements in the company. He embarked on using RPA to automate processes in his company in 2018 and started teaching RPA to participants from diverse sectors. Kah Wee has worked with participants in RPA programs to automate processes across functional areas such as logistics, finance, HR, admin, quality control and training management.
Kah Wee obtained his bachelor's degree in Computer Science/Information Technology from the National University of Singapore and completed his master's degree in Education/Training from the University of Southern Queensland. Kah Wee's other professional qualifications include Certified Diploma in Accounting and Finance, and Graduate Diploma in Marketing and Advanced Certificate in Learning and Performance (ACLP) with the Institute of Adult Learning.
Full Fees (before GST): $1,300.00
GST payable for all funding-eligible applicants*: $31.20
GST payable for others: $104.00
Applicants/Eligibility

1. Singapore Citizens aged 40 and above (individual or company-sponsored)1


up to 90% SkillsFuture Funding
$161.20

2. Singapore Citizens aged below 40 (individual or company-sponsored)


up to 70% SkillsFuture Funding
$421.20

3. Singapore Permanent Residents and LTVP+ Holders (individual or company-sponsored)


up to 70% SkillsFuture Funding
$421.20

4. SME-sponsored2 Singapore Citizens, Permanent Residents and LTVP+ Holders


up to 90% SkillsFuture Funding
$161.20

5. Others (individual or company-sponsored)


full fees payable
$1,404.00
*As per SSG's policy, the GST payable is calculated based on 8% of the nett fee payable after baseline funding subsidy of 70%.

GST payable subjected to revision.

Singaporeans aged 25 years and above may use **SkillsFuture Credit balance to offset respective course fees.

1 Under the SkillsFuture Mid-career Enhanced Subsidy. For more information, visit the SkillsFuture website here.

2 Under the Enhanced Training Support for Small & Medium Enterprises (SMEs) Scheme. For more information of the scheme, click here.