Leveraging Agile to Accelerate Sustainability Strategies and Development
HP – SIM SkillsFuture Queen Bee Programme
I took up the HPQB course – Agile Fundamentals with HP in February 2023. The engagement and hands-on activities were very interesting and useful in helping us understand the concepts taught during the course. I picked up the application of Agile through the first-hand experience of running a mock project first-hand during the course.
- Kingsley Lai
Field Support Planner, CSSD APJ
HP
The ability to create and respond to change is a way of dealing and managing projects in our today's world, filled with uncertainty and turbulence. To be fully equipped with this capability, it is crucial for professionals to increase their business agility, which is made possible through a good application of the Agile Methodology. This 2-day masterclass will covers the fundamental concept of Agile methodologies and the roles in managing innovative product.
At the end of the program, the learners will be able to apply this iterative approach in managing innovative projects, resulting in their team's ability to deliver value to their customers in a faster and more effective manner. The application of SCRUM as a modern framework will be able to mitigate the overall business risk in project implementation while cultivating a highly resilient team within the organization.
Knowledge of Agile Methodology and its role in managing innovation
Application of the Agile Framework to manage an innovation project
Understand the concept of Scrum as a modern method of team management
Apply the Scrum framework to maximise the effectiveness of Agile
Explore Agile-related tools
Implementation of the Agile methodology in project planning
New Managers, Managers, Senior Managers & Directors
Learners to come prepared with a project related to Sustainability, preferably aligned to the POC that they're expected to fulfil for the Queen Bee Project requirement in mind.
2 Days In-Person Classroom Training (16 Hours Including 30Mins Assessment)
After the course, trainee who had fulfilled the course requirements of
75% class attendance and
Attained a 80% competency for the assessment
Will receive a Certification of Achievement from Singapore Institute of Management (SIM).
Ang Tze Wei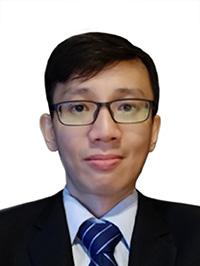 Ang Tze Wei is currently an ACLP certified trainer with Intangibles Consultancy Pte Ltd. His interest in sharing and impacting knowledge enables him to contribute greatly to the learning of adult professionals. His expertise domain includes Digital Marketing (Social Media Marketing, Content Creation, Search Engine Marketing, Search Engine Optimization and eCommerce Marketing), Project Management, Robotics, AI and Blockchain, coding and IT projects consultations.
Among his consulting portfolio includes more than a decade of industry experience in computer network security research, project lead for system integration projects involving campus wide enterprise access control system, radio-frequency identification (RFID) card access system, turnstiles system and software architect for high availability 2 factor authentication servers.
In terms of academic, Tze Wei holds a Bachelor degree in Information Technology from The University of Queensland Australia.
Course Fees Including Prevailing GST Rates
Full Fees (before GST): $1,300.00
GST payable for all funding-eligible applicants*: $31.20
GST payable for others: $104.00
Applicants/Eligibility

1. Singapore Citizens aged 40 and above (individual or company-sponsored)1


up to 90% SkillsFuture Funding
$161.20

2. Singapore Citizens aged below 40 (individual or company-sponsored)


up to 70% SkillsFuture Funding
$421.20

3. Singapore Permanent Residents and LTVP+ Holders (individual or company-sponsored)


up to 70% SkillsFuture Funding
$421.20

4. SME-sponsored2 Singapore Citizens, Permanent Residents and LTVP+ Holders


up to 90% SkillsFuture Funding
$161.20

5. Others (individual or company-sponsored)


full fees payable
$1,404.00
*As per SSG's policy, the GST payable is calculated based on 8% of the nett fee payable after baseline funding subsidy of 70%.

GST payable subjected to revision.

Singaporeans aged 25 years and above may use **SkillsFuture Credit balance to offset respective course fees.

1 Under the SkillsFuture Mid-career Enhanced Subsidy. For more information, visit the SkillsFuture website here.

2 Under the Enhanced Training Support for Small & Medium Enterprises (SMEs) Scheme. For more information of the scheme, click here.